On 19 August 2017, the 20th anniversary of the Long Night of Museums took place under the motto "Made in Berlin". In this city, the idea was born to make numerous museums accessible to interested visitors for an entire night with a single ticket. The varied program and the beautiful summer weather ensured that over 30,000 visitors attended the Long Night of Museums 2017.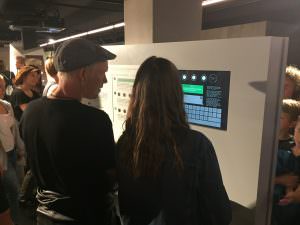 Last Year the German Spy Museum participated for the first time in the Long Night of Museums. With 7,250 visitors, it was one of the top 5 visited museums. This year our goal was to exceed this result, which we certainly managed. With 12.400 visitors between 6:00 PM and 2:00 AM, the German Spy Museum was the most visited museum of almost 80 participating museums that night.
The crowd puller was our newly reopened laser maze. After the visitors informed themselves about the real world of intelligence services in the exhibition with the help of more than 300 exhibits and selected interviews, they could fulfill their own mission: saving the world by crossing a room secured with laser beams.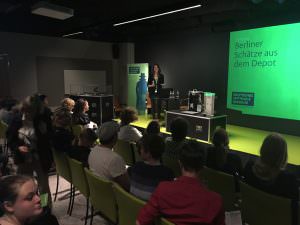 Meanwhile, the very young agents were introduced to the fascinating world of cryptography. They learned about encryption techniques from several centuries and created their own cipher discs. There were also lectures on the history of the Capital of Spies in the cinema of the German Spy Museum. The visitors were given an insight into extraordinary espionage equipment, which has only recently become part of the museum's collection and has not yet been shown in the exhibition. Another series of lectures provided an entertaining overview of the presentation of Berlin in the numerous agent films that were produced in the city.
The German Spy Museum is already looking forward to the next Long Night of Museums. We will again have exciting events to introduce our visitors to the mysterious world of the agents. Those who do not want to wait until next year can visit the permanent exhibition and attend the numerous events that take place regularly in our cinema.