Visitor guidelines during the Corona-Virus situation
Closed till further notice due to the actual situation!
As of Wednesday 31.03.21, the German Spy Museum will only admit visitors to its exhibition who submit a negative result from a COVID-19 rapid lateral flow test taken on the day of proposed admission (not for kids under 6 years). Visitors can make use of the testing service provided by the Berlin government. Please book your test here (free citizen test daily) or request that your employer issue you with proof of testing.
With a floor space of 3,000 m² we can ensure safe distance between visitors. Entrance is only possible via a time-slot ticket: this will restrict visitor numbers and avoid queues.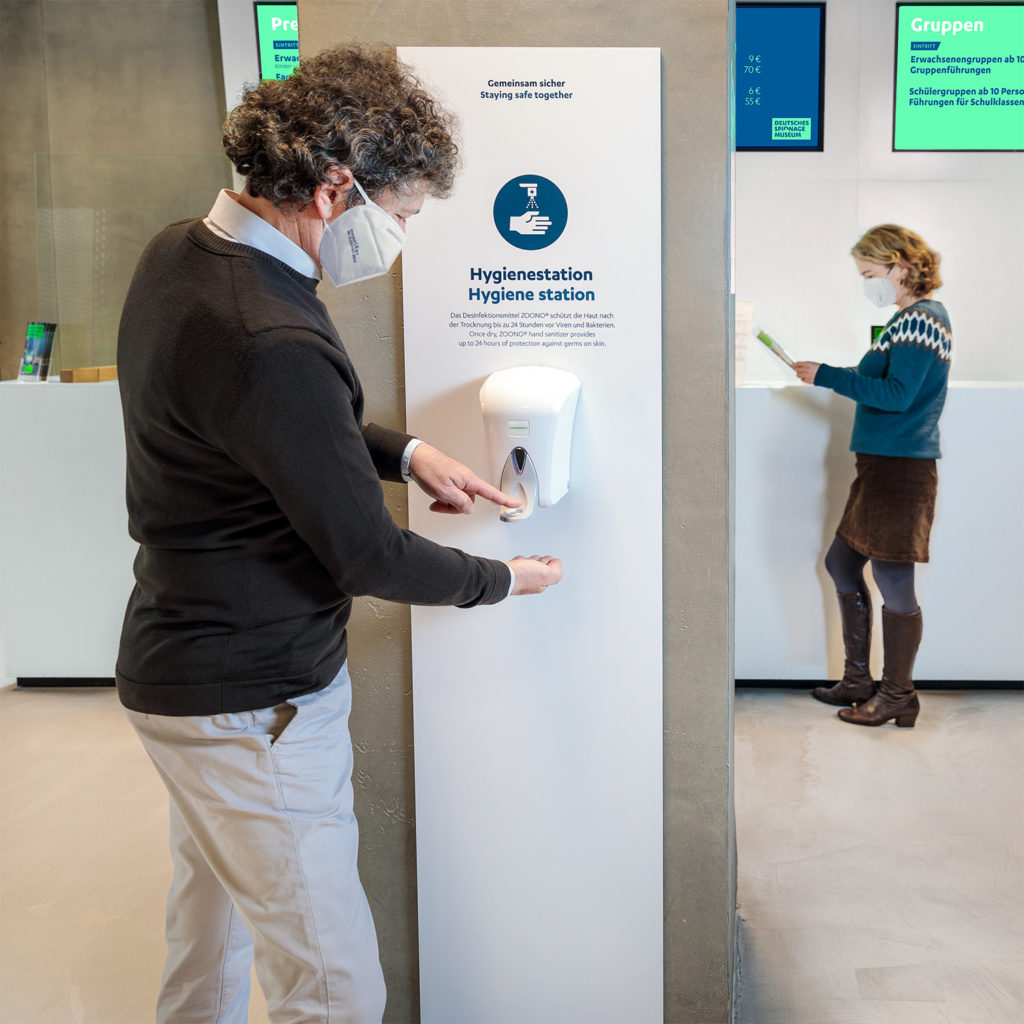 Rapid testing in the Mall of Berlin
You will find a test center opposite the museum in the Mall of Berlin which is open Mondays to Saturdays 10:00 to 20:00.
An appointment is not necessary, please schedule some waiting time and have your museum time slot in mind.

Ensuring a safe visit to our museum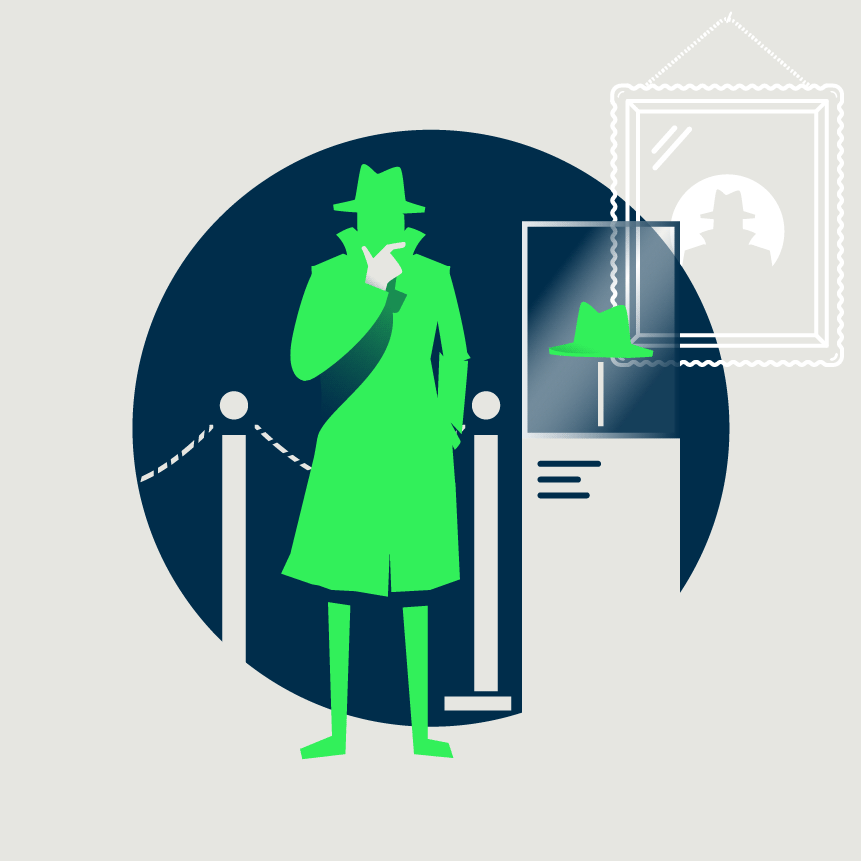 Comparison of the risk of infection from various indoor activities (with mask)*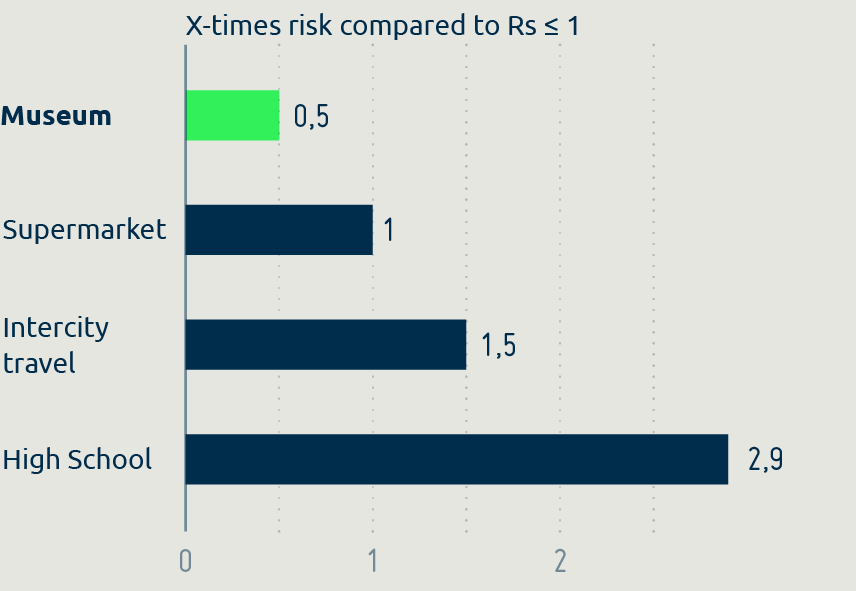 *Source: Kriegel, M.; Hartmann, A., Covid-19 contagion via aerosol particles – comparative evaluation of indoor spaces with regard to the situational R-value, TU Berlin Feb. 2021
Our measures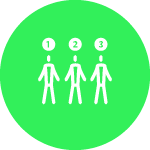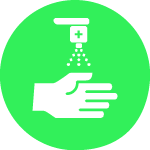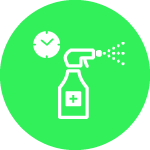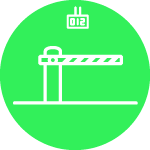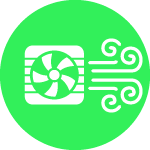 What you have to consider
---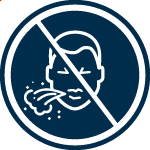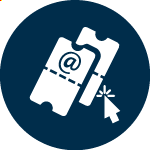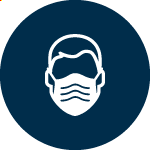 ---
What is a time-slot ticket?
In response to the current public health situation, we have decided to restrict entrance through the use of time-slot tickets. A time-slot ticket entitles its holder to enter the museum on the date and during the fifteen-minute period stated on the card. Information regarding the time-slots available can be found in the online ticket shop.
Once having purchased a time-slot ticket, please arrive punctually: latecomers will not be granted entrance to the museum.
Once admitted, visitors can remain in the exhibition until 20.00